Former Chairman of Grupo TACA.
Former President of the Latin American Association of Airlines (ALTA).
Former Chairman of AVIANCATACA.
Founder and former director of Volaris.
Richard Schifter
Vice chairman
Senior Advisor and former Partner at TPG Capital
Former Partner at Arnold & Porter
Former Board Member of American Airlines, US Airways, and Ryanair
Adrian Neuhauser
Chief Executive Officer
President and CEO of Avianca and Former CFO
More Than 20 Years of Experience as Investment Banker Where He Developed Extensive Experience Advising Clients in the Transportation Sector, Including Airlines, Aircraft Lessors, Railroads, and Logistics Companies.
Former President of Railex Subsequently Acquired by Union Pacific.
Álvaro José Aguirre
Director
~10 Years of Experience Serving in Private and Public Boards
Extensive Experience with Strategy, Governance, Executive Compensation, Senior Talent Acquisition, Operational Improvements, M&A, Financings, and Exits
Patrick Kiblisky
Director
20+ Years of Experience as Board Director of Health, Sports and Logistics Companies in South America
Extensive Experience in Private Client Services at Lehman Brothers, CSFB, Smith Barney and UBS
Constantino de Oliveira Junior
Director
Founder of GOL Airlines, served as its CEO from 2001 to 2012.
Chairman of ABRA's Board of Directors.
Executive with Extensive Experience in Telecoms and Commerce Sector.
Currently Serves as Director of Viaplay group.
Former Independent Director of Wizz Air.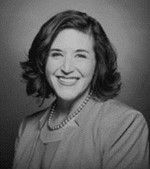 Kerry Philipovitch
Director
20+ Years of Experience in Airline Operations, Commercial and Customer Experience
Former Senior Vice President - Customer Experience for American Airlines, with Responsibility for a $7b Operating Budget and Leadership of 70k Global Team Members
~20 Years of Experience in Transportation and Travel Industry
Current Board Member of WestJet Airlines and Advisor to Southwest Airlines
Gonzalo Restrepo
Director
Over 20 Years of Experience Serving as Board Director of Leading Colombian Companies
Former CEO of Almacenes Éxito, a Multi-Brand, Multi-Format, Multi-Activity and Multi-Industry Group With ver 36,000 Employees, more than 479 Stores
Board member of GOL and its former Vice President, Chief Financial Officer and Investor Relations Officer.
Prior experience in investment banking.
Chief Financial and Investment Officer of the Irelandia Group.
Extensive experience in the Aviation industry.